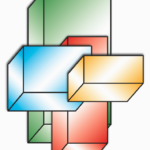 Center for Information Design
 Thank you for considering donating to our site Center for Information Design. If you appreciate our site or find it intresting show us by a small donation. Any money donated will be used to cover running and marketing costs of this site. Please help if you can. Suggested donation four dollars or any amount you can afford. First please read this page in its entirety to make sure you understand everything. We currently only accept donations through PayPal. Please click on the button below to be redirected to our PayPal page where you can determine how much you'd like to donate to this website.
Why Should You Donate To Our Site?
The reasons are very simple. We spend long hours working on this website. The work we put into the site is a labor of love, but it is also our job; contributing to how we earn a living. We do this in order to provide you, our valued visitors thoughtful information on Mastering the Art of Communicating,  good ideas that become strong realities.
We enjoy helping people by sharing our knowledge with others and we plan to continue bringing more useful information to our visitors.
However, with that being said, there are expenses to running a website. We have to pay monthly fees in order to bring you these useful concepts that can expand our understanding of communication .
Another issue is also our time. We spend many hours working on the website and we hold our time as being valuable as well.
We would love to keep this site free to our visitors, please do your part and donate to us so we can keep it that way.
Ok So What Do I Do?
Help us with the upkeep costs of running our site and make a donation to our site. It costs money to have a nice site.
Thank you for your much appreciated support,
Marvell